Welcome to FS1 where your learning journey begins. The days are full of fun, laughter, lots of time outside and getting messy. We can't wait to welcome you to our beautiful school.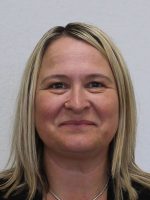 Hi everyone, my name is Mrs Turner and I have been in Year 2 for the past 2 years. I am now so excited to be your teacher this year! Outside of school I enjoy going for walks with my dog called Cookie, we especially like to walk on the beach, so she can play with her ball and chase it. I also like to read and going to the seaside, where I enjoy having an icecream. I have 2 grown up children, a boy and a girl. Oh yes I nearly forgot, I also have a tortoise called Barney.
Hello I am Miss Blake I have 2 boys here at Monkwood.  I work as a Teaching Assistant and 1 to 1 support.  On a weekend me and my family enjoy spending time together, going on walks and exploring new places.
I look forward to meeting you all very soon.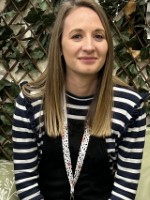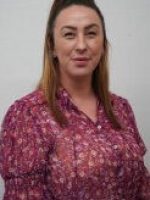 Hello my name Miss Day, I am both a teaching assistant and 1 – 1 support.  I have 3 children all of them have attended Monkwood.  At the weekend we enjoy lots of family time especially baking, arts and crafts.  I look forward to meeting you and having lots of fun on your learning journey.
Hello, I'm Mrs Woods and I have worked at Monkwood Primary school for over 20 years.
During my time here, I have had 2 children of my own, who have also attended Monkwood. I am so proud that I gave my children the best start in life with us at Monkwood. We always have the children and their families needs at heart.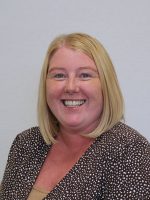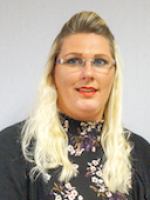 Hello, I'm Miss Mullins, I am an Early Years Practitioner in Foundation here at Monkwood Primary School. I have been working with the children of Monkwood since the age of 18. I have 3 children of my own so I understand how important it is to create a safe, loving and enjoyable environment for our little ones.
At the start of your child's school journey we ensure that the children build secure relationships with the adults and learn the routines of the classroom. You will be asked to sign up to Class Dojo that enables you to see the amazing learning and progress your children make in school.
In FS1 we like to read with your child every week to ensure they learn a love of reading, children will be asked to bring their book bag into school on Friday's. As we spend lots of time outdoors we ask that children have a coat and a pair of boots or wellies to ensure they can go out in all weathers. We are dedicated to working in partnership with parents and love to involve the whole family in your child's learning journey.
In FS1 we will learn all about nursery rhymes and practice singing them everyday. We love to learn all about how people from different cultures celebrate important events using lots of authentic activities. Learning new stories is always exciting in Class 1, especially traditional tales.
Next we will learn all about pets and meet lots of furry friends. It's lovely to get outside and explore the nature around when we look at who lives at the bottom of our garden. Finally we will learn about holidays and the different creatures who live on the coast.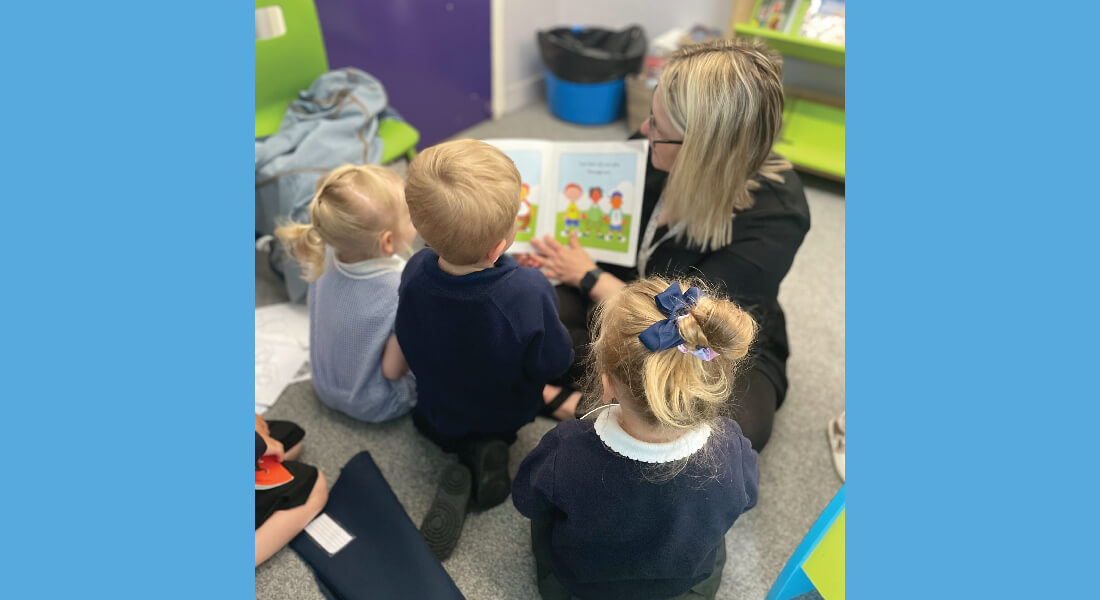 Every Friday in foundation one we bring our own book bag and visit our school library. Sharing books with our adults is so exciting but
Read More »