I started my job at Monkwood straight from university and I loved it so much that I stayed until now! I have taught in every key stage two year group many times and I am extremely excited to be your teacher in year six in September. It's going to be a fabulous year! I am a very proud mum to a son, Jake. My favourite thing to do is laugh so let's make it a fun and exciting year together.
I've been at Monkwood for 25 years and have probably taught some of your parents too! I have taught various year groups throughout school but have spent most of my time in Year 6. I'm looking forward to being one of your teachers this year and getting to know you all. It's going to be an amazing year! I can't wait for all the fantastic learning which will take place, along with all the exciting experiences we have in store for you. When I'm not at school, I like to spend time with my family, especially my 2 children. We love going on daytrips and having lots of fun and amazing adventures.
Meet your teaching assistant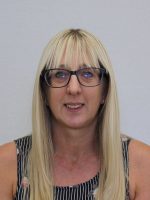 You already know me as I have had the pleasure of teaching you over the past year, during your time in Year 5. Some of your parents may even know me as I have worked at Monkwood for over 20 years! I have 2 grown-up children and you will probably know my daughter as she also works here at Monkwood. In my spare time I try to keep healthy by going on walks and runs, which I have to do as one of my favourite pastimes is sitting on my sofa with a bar of chocolate and a good book. I'm looking forward to continuing working with you all in Year 6.
I have taught at Monkwood Primary for nine years and have worked in Foundation stage as well as upper and lower Key Stage two. I am also our school's Maths coordinator. I am a proud mummy to two cheeky little boys,
Jasper aged 6 and Archie aged 3. We love to spend our weekends walking, cycling, building and making things; we love Lego. I have a degree in Sports Science and love most types of sport. I also enjoy Art and D.T, and am always getting creative at home and at school (just wait and see). I hope that you are all ready to have a brilliant school year – I can't wait!
I have been a primary school teacher for 25 years and have worked at Monkwood for the last 8 years in Y6. I am the school's science and geography leader and am proud to be part of the Monkwood family. My degree is in geography but I also love science, PE and maths. I am a proud mum to 2 children and I also adore my furry daughter Belle (my cocker spaniel) who I love to take for walks. In my spare time I love to be with my family going for walks. I attend weekly taekwondo classes with my children and our particular love as a family is skiing – I love sport! I am excited to be one of your new Y6 teachers and am and looking forward to getting to know you all. You will have a fabulous last year at Monkwood and I feel so privileged to be sharing it with you.
Meet your teaching assistant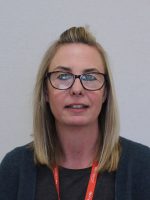 Most of you will already know me as I have taught your class through school in my role as a HLTA. I have worked at Monkwood for over 19 years now! I have 2 grown up children, Jessica and Jack, who both came to Monkwood when they were younger. At home I have a very spoilt dog called Tilly who loves long walks and lots of cuddles on the settee. I enjoy spending time with my family or just sitting reading a good book. I can't wait to have a fab year with you all in year 6.
The school day will begin at 8.45 and will finish at 3.20. Our Class Dojo account will be regularly updated with all the information you need to know along with photographs of what's happening inside the classroom, as well as rewarding children for the choices that they make. We will inform you of when our PE lessons will be, but please ensure that your child's PE is in school for them to change into. Your child will receive regular homework, including TTRockstars, Boom Reader and Year 6 SATs revision books.
During the year, there will be many exciting adventures for you to experience. Our Year 6 curriculum covers many exciting themes including these: World War Two, European Cities, Natural Disasters, Coasts, The Miners' Strike and 20th Century Migration.
Year 6 have worked with Pops to learn more about Kindertransport. We worked in teams to solve a series of hidden clues to translate a
Read More »